A SUBWAY® MAKES
A SUBWAY®
MAKES
ANY SPACE
LOOK GOOD
FOOD COURT / KIOSK
Non-traditional location
Size: 30–40 m²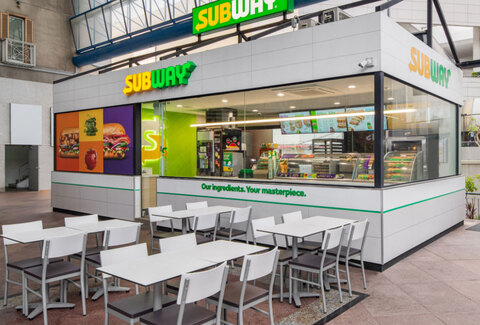 SMALL-SIZED RESTAURANT
Traditional location
Size: 35–50 m²
AIRPORT / SCHOOL / HOSPITAL
Non-traditional location
Size: 35–50 m²
SHOPPING MALL / SHOPHOUSE
Traditional location
Size: 50–80 m²
FREESTANDING RESTAURANT
Traditional location
Size: 100–120 m²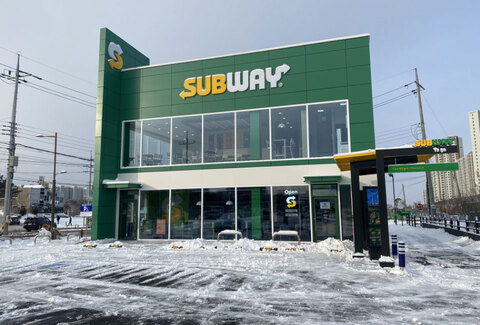 DRIVE-THRU
Traditional location
Size: 100–150 m²
REAL ESTATE TECHNICAL REQUIREMENTS
NO HVAC System Required
Maximum Signage Allowable
3 Phase 100 Amps Electrial Provisions Required
Water Point Required
NO Grease Trap Required
Whichever type of location you have, there is a Subway® restaurant format to suit your space, with significantly lower investment costs for franchisees compared to our competitors.
ONCE YOU'VE DECIDED TO WELCOME SUBWAY® INTO YOUR SPACE
TODAY
Talk to our Business Development Team and let's see how we can effectively fit into your location (trust us, we're very flexible on the kinds of spaces we can make delicious subs from)
2–4 WEEKS
Negotiate lease terms with our Business Development Team and franchisee
SIMPLY HAND OVER THE KEYS.
Subway® will take care of everything else.
WITHIN 1 MONTH
Congratulations! Subway® is in the building!
The estimated timeline shown above serves merely as a guide. The process can differ for individuals and is subject to external factors.
DID
YOU KNOW
DID
YOU
KNOW
ONE OF THE LONGEST-STANDING SUBWAY® RESTAURANTS
IN 2022, SUBWAY® SIGNED A THREE-YEAR SPONSORSHIP DEAL WITH AUSTRALIAN'S MEN'S SOCCER TEAM.
We're not just serving healthy food, we're also huge supporters of a healthy lifestyle, and helping to bring Australian soccer into the global spotlight.
WHAT'S SUB?
Right from the magic moment you decide to join the Subway® family, we'll do everything we can to make your journey as enjoyable as our subs.
Subway retains ESTRAT 360 Marketing Company as Media and Ads Agency in PHL
ESTRAT 360's tireless efforts and dedication in taking the Subway® story to life have made the agency the trusted brand partner.
Subway® Celebrates 26 Years in the Philippines
Subway® Philippines once again reaffirms its brand promise with the campaign "fresher brand for me and thus my #BetterChoice"
Have a #WorthEat Day with new Subway® Chicken Katsu Curry
Subway® Philippines launches new curry sauce favorite, Chicken Katsu sub, and Cheese Steak Curry.
HAPPY LANDLORDS AROUND YOU


Fresh Forward Restaurant
Restaurant
Found
7

locations



Not Found